---
---
$19.95. Purchase single copies using our secure Stripe payment method.
---
---
---
$75.00 / five copies. Save by purchasing sets of five using our secure Stripe payment method.
---
---
---
$9.99. Purchase the E-book using our secure Stripe payment method. You will be sent to the download page when your transaction is complete.
---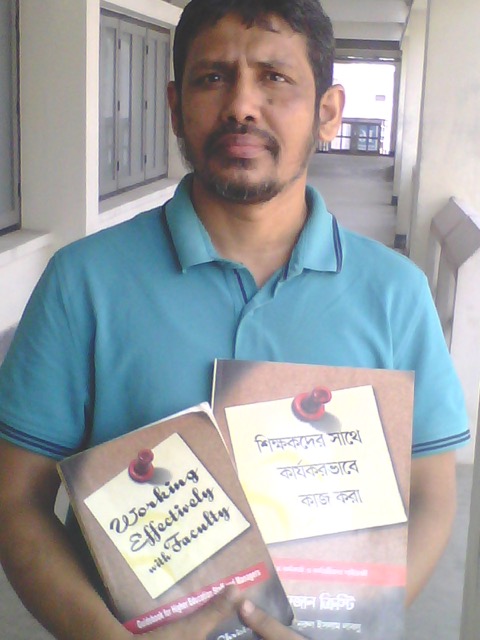 Bengali Translation of Working Effectively with Faculty by Nurul Islam Siddque
Nurul Islam Siddque, assistant registrar at Khulna University in Bangladesh, has translated my book into Bengali. Since October 2011, Mr. Siddque and I have become email collaborators and friends. His impressive work has enriched my professional life and his. This translation was pivotal in his acceptance to graduate school. I have enjoyed learning about his work, his family, beautiful poetry and short stories.
It is my pleasure to offer his translation to you. May it benefit you and education in Bangladesh and beyond. We are all learning together to improve education, to treat every individual with dignity, and to be good global citizens in this beautiful but troubled world. May peace be with you.
— Susan